In a world of dizzying change, even the insurance industry is going through a rapidly evolving phase. In the face of such epochal and far reaching changes, the Lercari Group has integrated its expertise, critical mass and service orientation with a wide range of services which not only allow forensic experts to better support their customers with regard to the time of underwriting and/or risk transfer, but also to improve after-sales management and the way they deal with crisis situations and emerging risks, by using a multidisciplinary , interventional approach.
An historical business area for Lercari, whose name has now become synonymous with loss assessments of excellence
Lercari has always paid special attention to developing processes that affect the reference market, both domestically and internationally, in the field of insurance after-sales services
Customer and service focus have led Lercari to activate a series of partnerships dedicated to distributing innovative after-sales services
A city, a family, a history.
Lercari is the culmination of a centuries-old business
and is dedicated to optimising the response to insurance market players,
who are involved in after-sales services , through a coordinated structure
of highly specialised companies each one with a different focus,
and has become a benchmark for excellence with a strong entrepreneurial tradition.
Subscribe our Newsletter
Stay up to date on our Services, News, and our Latest Events
Latest News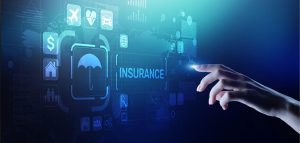 La tecnologia dell'ultimo ventennio ha profondamente trasformato l'economia e la società, ponendo all' industria assicurativa la sfida di trovare un nuovo ruolo di promotrice della resilienza sociale ed economica nazionale ...
Continua
As Lloyd's TPA and as per instructions received, we inform that, in view of the forthcoming Brexit enforcement, Lloyd's is proposing to transfer certain EEA insurance policies to Lloyd's Brussels ...
Continua
L'e-mobility è indubbiamente una delle più grandi sfide che il mondo della tecnologia e quello dei consumatori si siano trovati a fronteggiare negli ultimi anni e, come altri comparti, ha ...
Continua