Date: April 16, 2018
To: To whom it may concern
From:Cunningham Lindsey Lercari Srl – Lercari Group
Re:Sedgwick acquires Cunningham Lindsey / Acquisizione di Cunnigham Lindsey da parte di Sedgwick
I am pleased to personally share the news that Sedgwick has finalized its acquisition of Cunningham Lindsey and its subsidiaries. Joining forces with Sedgwick widely broadens our capabilities and global footprint, enabling us to better serve clients the world over. This depth and breadth of resources benefits our customers, colleagues and industry partners.
As part of the effort to integrate Sedgwick, Cunningham Lindsey and the subsidiaries of both companies and to unify our service offerings globally, the combined organization is transitioning to the Sedgwick brand name. Effective today, Cunningham Lindsey Lercari S.r.l. will begin doing business under the Sedgwick brand. As our valued partner, we want you to be aware of this change, as you will start to see the Sedgwick name and/or logo on our communications, invoices and other materials.
While our brand name may be changing, our commitment to our clients remains steadfast. Under the unified brand, Sedgwick will provide the global solutions our clients need, delivered by the same local experts on whom they already depend. Our dedicated colleague teams and trusted technology remain in place to provide you with the exceptional support you have come to expect from us.
One point worth noting: Since Cunningham Lindsey and Sedgwick subsidiary Vericlaim are both large global loss adjusting and claims management firms operating in similar business environments, there may be situations where, for example, Vericlaim is retained by a client to administer and evaluate a loss and Cunningham Lindsey is retained by a client with an adverse interest in the same loss. We recognize that our companies may be involved, adversely, in the same loss and are taking steps to ensure clients' interests are fully protected.
More information about the acquisition is available here. If you have any questions, please do not hesitate to contact me. Thank you for your continued partnership.
Best regards,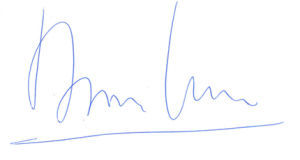 Rodolfo Lercari
President of Cunningham Lindsey Lercari S.r.l.